Mentzer Custom Trailer
Made in Newville, Pennsylvania, Mentzer Custom Trailers creates custom made trailers using top of the line products to meet any customer needs. Using American-made structural steel, their high-quality trailers are made to stand the test of time to ensure a long-lasting quality product.
Please visit or call us (732-775-7364) today to see all available models!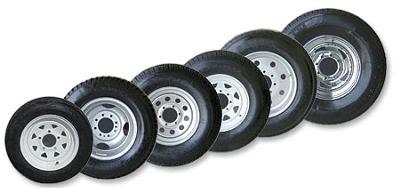 Largest selection of trailer tires
Painted or galvanized, spoke or modular, sizes 4.80x8 to 235/85R16, bias and radial.
See our selection now